CNC Machined Components Manufacturer in India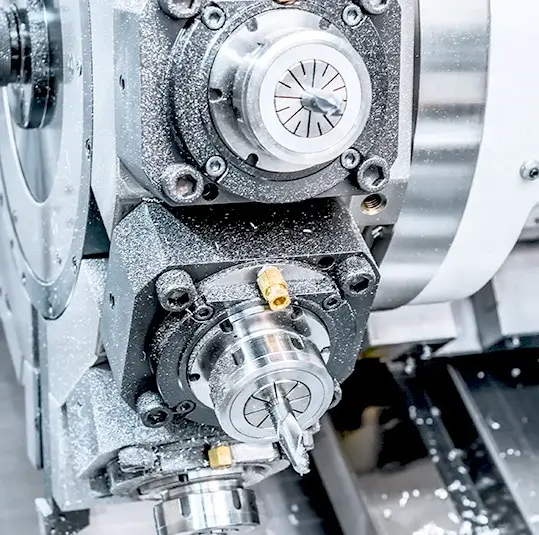 Efficient Raw Material Procurement and Inspection
At SMW, our technical team invests time and effort to understand your specific parts' production need. Once a contract is finalised, we develop an operating system from raw material procurement to the final inspection of our products.
The procurement and availability of raw materials plays an important part in customised CNC machining and we have a wide range of steel suppliers who can procure different exotic materials at the quickest possible time. After a mandatory chemical & physical test, the material is issued for production as per the final approved drawings. A controlled copy is made available to all of our machinists for the removal of any defects. In-process inspection teams regularly monitor the quality of each component at fixed intervals. Any post machining operations such as heat treatment, surface treatments, plating, or any other specific requirement are also provided by us. We are also well aware of stringent hazard compliances internationally and we do follow the same requirements.
Final inspection and dispatches are controlled and cleared only after a quality approval from our clients. A spread sheet is shared with all our clients for inspection reports and quantity details. In this whole process, a single window contact remains in constant touch with you. We assure all our clients of quality, performance and timely deliveries for all manufacturing contracts

Metallurgy and Materials
We have competency to work and manufacture in several different raw materials. Mild steel, Stainless steel, Brass, Aluminium Enconel, etc Various materials have different applications suited to different genres of the engineering industry. Being strategically located in the city of Mumbai gives us easy access for all procurements of raw material in required timelines.
Versatility in services
We have an inhouse installation of different categories of machining process. CNC milling, CNC turning, Wirecut machines and a host of conventional machine setup to support mass production and inhouse quality requirements. This also allows us the flexibility of small batch productions.

Surface Treatments
Surface treatments and finishes are managed by us with a reliable network of established vendors. Being located in a prime industrial hub, all facilities are in close proximity and are monitored by our inspection team. These surface treatments, if required can easily be blended in the manufacturing process so as to give a complete solution to our clients.
State of the art inspection facility
We believe in supplying ready to use products to our customers. We have a detailed SOP for inspection and qualifying process so as to ensure that all components look and function exactly as expected. Our technical engineers utilize modern inspecting equipment for measuring and testing different characteristics. We are well-equipped with PMI machines, radiation checks, and all the mandatory equipments required.


Diverse Industries we serve
SMW manufactures CNC machined components as per customer specifications. Our components are supplied to industries ranging from Machine building, Moulds, Heavy engineering, Defence and Aerospace, wherever there is a requirement of mass production or small batch quantities. Our versatile manufacturing setup facilitates different production cycles and shorter time deliveries.