Founder Of Supreme Metal Works
Our Leader providing quality services for more than two decades.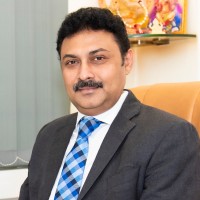 Ashish Apte
CEO
---
The Founder of the company with the fresh approach of using modern technology and best management skills has taken the company to a different level. His work ethics and core principle are to deliver the best quality products with on-time delivery. He strongly feels that there are a lot of opportunities waiting to be unlocked in this Indian Industry. He will strive to make a mark in this growing industry with innovative solution offerings. The company continues to gain rapid growth under his leadership.